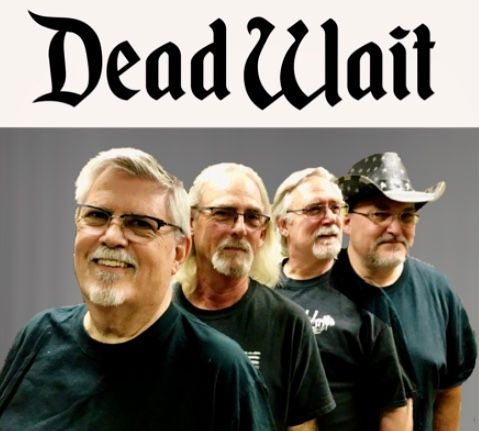 The Dead Wait Band plays music audiences love, with a repertoire drawn from influences including rock, pop, and Top 40 songs in a unique crowd-pleasing mix that keeps them in demand for clubs, parties, and special events.

Formed in the East Bay, Dead Wait features four talented musicians. Lead singer and songwriter Kurtis Shaver fronts the band, backed by the Richards brothers – Dan Richards (guitar), Glenn Richards (bass) and Tom Richards (drums). Together they achieve a solid fusion of powerful musicianship with each new performance.

Dead Wait performs at Bay Area clubs, and has been featured at outdoor events including Concord's Harvest Festival and On the Main in Martinez. The band often plays for corporate conventions, weddings, winery events, and private parties.

Their versatile set lists include music by the Beatles, Rolling Stones, Tom Petty, Lenny Kravitz, John Mellenkamp, Neil Young, the Cars, Creedence Clearwater Revival, Grand Funk Railroad, and many other hitmakers. The band loves the music it plays – and that shows in every performance. For these musicians, the greatest pleasure is seeing people recognize, sing along, and dance to the songs that mean so much to all of us. Talk to the Dead Wait Band about tailoring a show for your next event.

CONTACT:
Glenn Richards, 707-761-0349
glennrichards502@gmail.com


---
Check out this rockin' trailer!!!
---